Savoring Excellence: Dive into the Signature Menu at Bel-Aire Lounge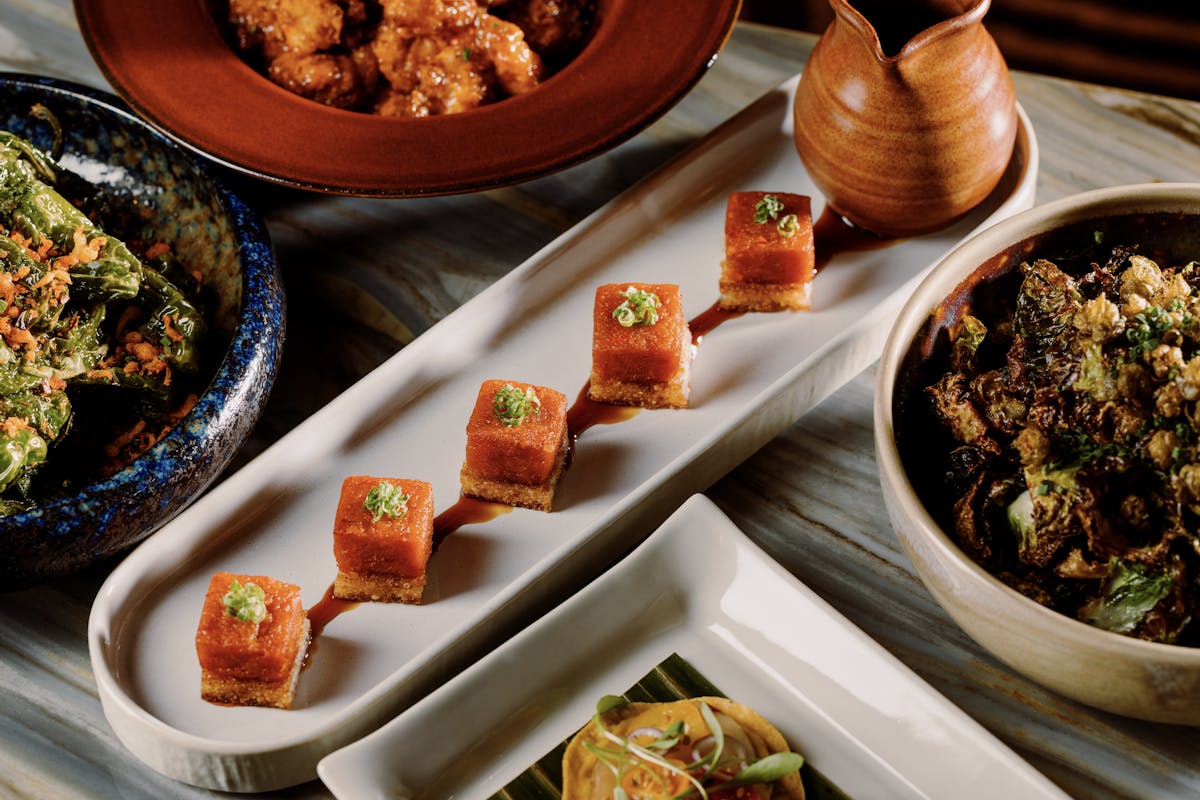 Welcome to Bel-Aire Lounge, the ultimate Las Vegas destination that seamlessly blends luxury and delight. Discover a world of culinary excellence as we take you on a sneak peek of our carefully curated menu, featuring an array of exquisite small plates that redefine the standard for a Las Vegas lounge.
The Extravaganza of Small Plates
Bel-Aire Lounge goes beyond being just a cocktail lounge; it's a haven for connoisseurs of fine dining. Let's delve into the distinct sections of our menu, each designed to provoke your taste buds.
Cold Plates: Tropical Fruits Extravaganza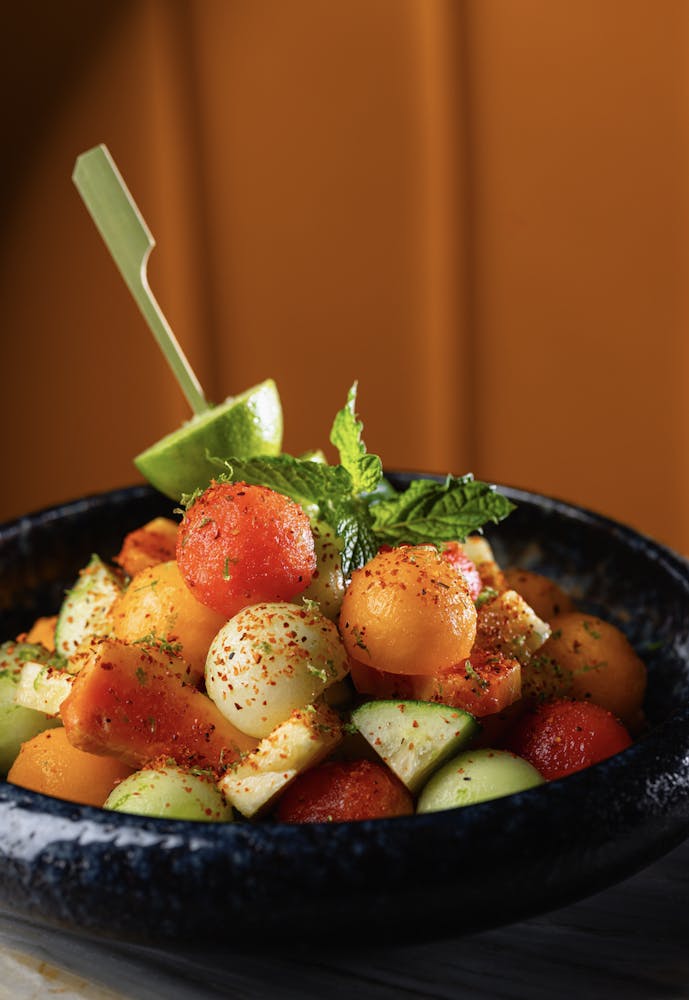 Our Cold Plates section offers a refreshing start with the Tropical Fruits. This vibrant dish combines the succulence of pineapple, mango, papaya, cucumber, and melon, heightened by the zesty touch of fresh lime and Tajin. A burst of flavors that mirrors the lively atmosphere of Las Vegas.
Hot Plates: Flame-Grilled Wagyu Bliss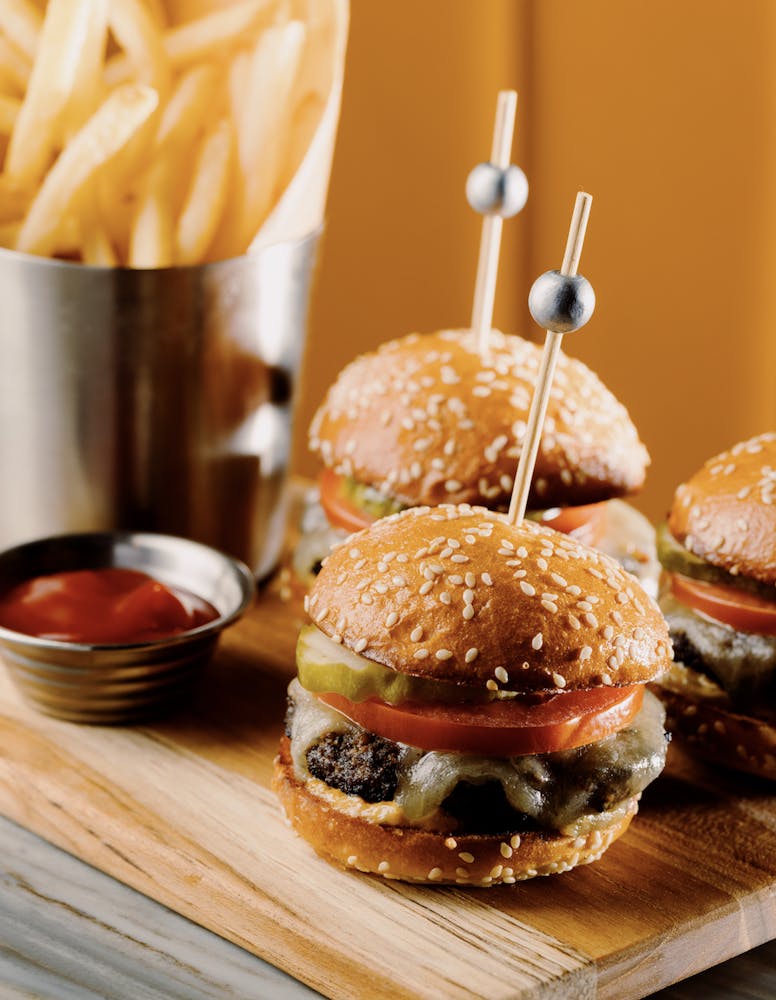 For those craving warmth and bold flavors, our Hot Plates steal the show. The Flame-Grilled Wagyu Sliders boast aged white cheddar cheese, louis sauce, sweet pickle, balsamic onion, and crispy fries. It's a symphony of taste that elevates the Las Vegas bars scene, showcasing the fusion of culinary expertise and premium ingredients.
Skewers: Greek Chicken Souvlaki
Indulge in the Mediterranean charm with our Skewers selection. The Greek Chicken Souvlaki, featuring organic chicken, oregano, fresh lemon, and tzatziki sauce, delivers an authentic taste of Greece. A culinary masterpiece that takes your Durango Lounge experience to new heights.
Sushi Rolls: The Durango Roll
At the heart of our Sushi Rolls lies The Durango Roll, a creation that seamlessly integrates traditional and contemporary flavors. Ahi tuna and bbq eel provide a rich foundation, while pineapple adds a sweet and tangy twist. The bubu arare crunch introduces a delightful texture, complemented by chili aioli and sweet soy for a symphony of taste. The finishing touch of micro shiso elevates this roll to a culinary masterpiece.
Creating Memories, One Plate at a Time:
Whether you're here for the cocktails, the small plates, or the overall Las Vegas lounge experience, Bel-Aire Lounge ensures that each visit is a memory in the making. Our commitment to culinary perfection and an inviting atmosphere makes us stand out in the realm of Las Vegas bars and lounges.
Bel-Aire Lounge goes beyond being a Las Vegas bar; it's an embodiment of sophistication and style. Our menu not only caters to cocktail enthusiasts but also to those seeking a culinary adventure. The carefully curated small plates mirror the vibrancy and diversity of the Las Vegas scene, making Bel-Aire a must-visit destination.